Volume I, Number 3
March 2012
Hello from the Bong Center. We managed to survive the Leap Day Blizzard and hope that you all enjoyed a day off, the Weather Channel's coverage, the DNT winter storm blog, and the only real snowstorm of this winter (knock on wood) without any property damage or bodily injury. For those of you around the country – you missed quite a storm!!!
Here's what's happening at the Bong this month: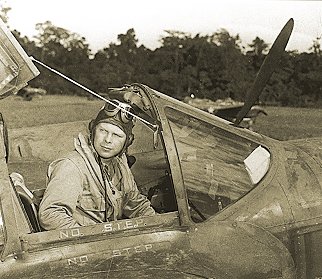 Forever Ace: The Richard Bong Story, a radio documentary by WPR's Mike Simonson, was recently broadcast on KUWS FM 91.3. The fascinating program featured interviews with Bong's wingman, company commander, and fellow flyers in WWII, as well as Bong historians and family members. If you missed it, you can download from http://www.kuws.fm/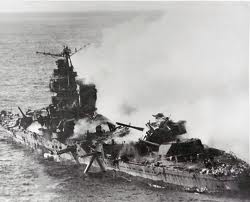 The Bong Center is proud to announce our first High School Essay Contest, open to all Wisconsin and Minnesota students in Grades 9-12. The topic for the essay is "Why is the Battle of Midway Important in American History?" Cash prizes will be awarded for the top essays. If you are a high school teacher or have a high school son or daughter, niece or nephew, or grandson or granddaughter, please encourages them to enter the contest. The deadline for submissions is May 11. For further details, contact Education Outreach Coordinator Scott Markle at [email protected] or 715.392.7151 or click here.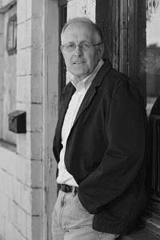 Our Saturday Speaker Series continues on March 10 with Dr Anthony Bukoski discussing "A Father and Son Go to War." Dr Bukoski will talk about his experiences as a young Marine who was part of the first large contingent to arrive in Vietnam on March 8, 1965, and will look at his service in comparison to his father's voyages as part of the Merchant Marine in World War II. He will read selections from his books of short stories, which will be available for purchase and signing. The program begins at 10 in the Classroom and is free.
The Bong Book Club meets on Tuesday, March 13, at 2pm in the Classroom. Members will discuss the WWII books they received at the Christmas Book Exchange. Book Club meetings are held every second Tuesday, and all are welcome to attend.

Steve McQueen is the March birthday baby featured in "The Great Escape," this month's film in our Hollywood Heroes series. Based on the mass escape of Allied prisoners from Stalag Luft III in 1944, this film depicts the ingenious preparations that enabled 50 POWs to break out. The film will be shown on Tuesday, March 20, in the Pearl Harbor Theatre at 1:30pm, and again we will serve free popcorn, courtesy of Campbell Lumber.
This semester we welcome Spencer Miller, a sophomore History Major at the University of Wisconsin Superior, who is our Oral History Intern. Spencer has a passion for military history, and he will be helping us enrich our collection of veterans' oral histories. We are happy to partner with the Department of Social Inquiry at UWS in this internship program, now in its second semester. You can sample some of our current collection at https://www.bvhcenter.org/histories.html
We are also pleased to be the venue this semester for Rosmailing and Folk Art classes from WITC's personal enrichment series. We have the flexibility to accommodate a variety of meetings, classes, and workshops in the museum, so please consider us when you are planning events like this. For information on renting facilities at the Bong, contact Executive Director Bob Fuhrman at [email protected] or 715.392.7151.
Good news – we are happy to report that admissions for the first months of 2012 are up over the past two years. But, as everyone knows, no museum can survive on admissions alone, so donations, bequests, and memorials are always appreciated. You can direct gifts to general operations or to support a specific program or project. For details, contact Bob Fuhrman at [email protected] or 715.392.7151.
Happy St Patrick's Day to all! And be sure to mark your calendars for the following dates:
April 14   Speaker Tom Culbert on "Military History Research Methods and Strategies"
April 17  "Twelve O'clock High" starring Gregory Peck. For the complete film series, click here: https://www.bvhcenter.org/film-series.html
May 15  Honor Flight Northland trip to Washington, DC http://www.honorflightnorthland.org/
June 6  2nd annual Summer Open House
July 16-20  Duluth Playhouse Children's Summer Theatre Camp at the Bong
August 18 Military Vehicle Show at the Bong
September 22-3  Duluth Air Show at the Duluth/Superior International Airport http://www.duluthairshow.com/2012/
September 24  Bong Center 10th Anniversary and Major Bong's 92nd birthday
Richard I. Bong Veterans Historical Center, 305 harbor View Parkway, Superior, WI 54880 Phone (715)392-7151, toll free (888)816-9944, FAX (715)395-5526, email [email protected]